MORE THAN JUST RETAIL.
Join the team at The North West Company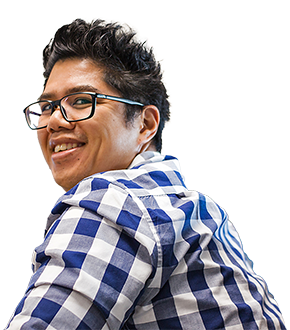 At The North West Company, we are committed to the growth and development of our employees. We believe that investing in our team members' professional advancement not only benefits them individually but also contributes to the overall success of our organization. As part of our team, you will have access to a wide range of career growth opportunities and resources.
We offer comprehensive training programs that provide you with the skills and knowledge needed to excel in your current role and prepare you for future opportunities. Our commitment to continuous learning means that you can enhance your expertise and stay up to date with industry trends. Whether through on-the-job training, workshops, or online courses, we strive to support your professional development at every stage of your career.
At The North West Company, we believe in promoting from within. We have a strong track record of recognizing and rewarding our high-performing employees with advancement opportunities. As you demonstrate your skills, dedication, and potential, you will have the chance to take on new challenges and expand your responsibilities. We foster a culture of internal mobility; explore different roles and departments within the company and gain a well-rounded understanding of our operations.
In addition to career growth, we also prioritize personal growth and work-life balance. We understand the importance of maintaining a healthy and fulfilling life outside of work. Our supportive work environment and flexible scheduling options enable you to find the right balance between your professional and personal commitments.
Join our team at The North West Company and embark on a rewarding career journey. With our commitment to your growth, ongoing learning opportunities, and a culture of internal advancement, you will have the platform and support you need to achieve your career goals. Whether you are just starting your career or looking to take the next step, we invite you to become part of our dynamic team and unlock your full potential with us.